Twitter have released their #OwnTheMoment Planner which is a content calendar that shows you how you can plan your tweets around key cultural, sporting, seasonal, business and TV events which are coming up. The example calendar they have provided shows some key events coming up over the next two months that you could plan some content around to take advantage of trending topics, and in the process draw more attention to your company or brand. Below is an image of their calendar: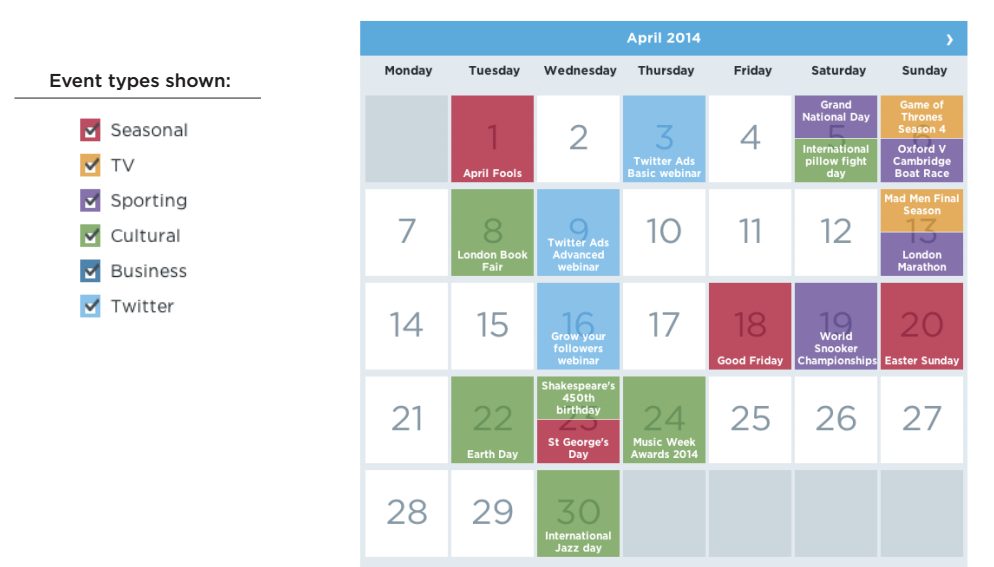 You could achieve this effect in Marketing.AI by adding the events as custom content types (which I have taken the liberty of doing). From there you can begin adding in important dates that fall into the categories described and planning out the tweets that you want to published to take advantage of upcoming events. Then you can scheudle all of your tweets in advance so that they go out when you need them to, thus capitalizing on current trends. The next image shows you how this calendar would appear in your Marketing.AI account: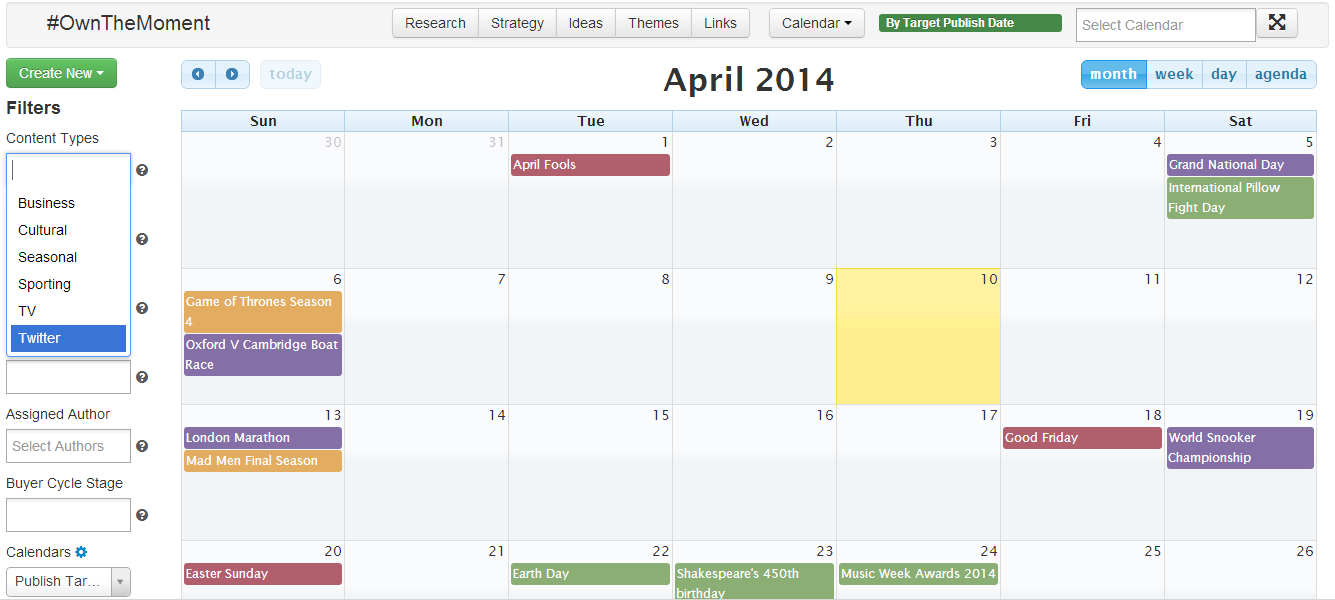 The following is a video showing you how you would create some content around one of these events and then schedule it for publishing in your account.
If any of our customers would like us to add an #OwnTheMoment calendar to their account, complete with these content types pre-loaded, just send us a request and we will pop it in their for you. Anybody who isn't already using our editorial calendar software can sign up for a free trial here.